Freeman's is Philadelphia's premier auction house. They service local and international clients in the buying and selling of fine art, jewelry, modern design, furniture and decorative arts. As their in-house graphic designer, I created an especially wide range of print and digital material. I was responsible for all ads, auction catalogues, signage, and any additional internal or external collateral. Despite short deadlines, high volume and widely diverse content, I was a consistent and key member of the marketing department and maintained the highest quality.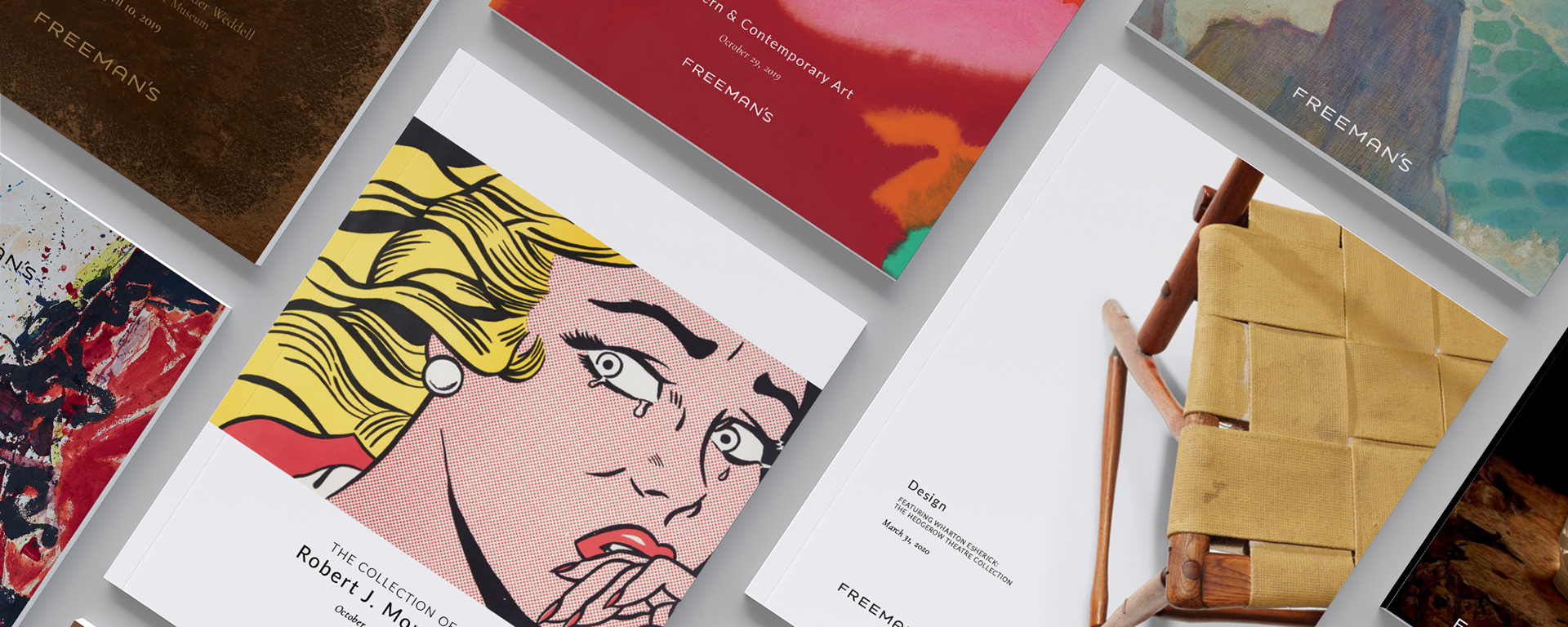 Print Media
At Freeman's, I had a steady flow of print material in production. From weekly ads to larger scale auction catalogues, I created and oversaw production of all print media. I worked closely with our print vendors, including coordination of complex finishing - including die-cutting, embossing, throw-out pages, folds and more.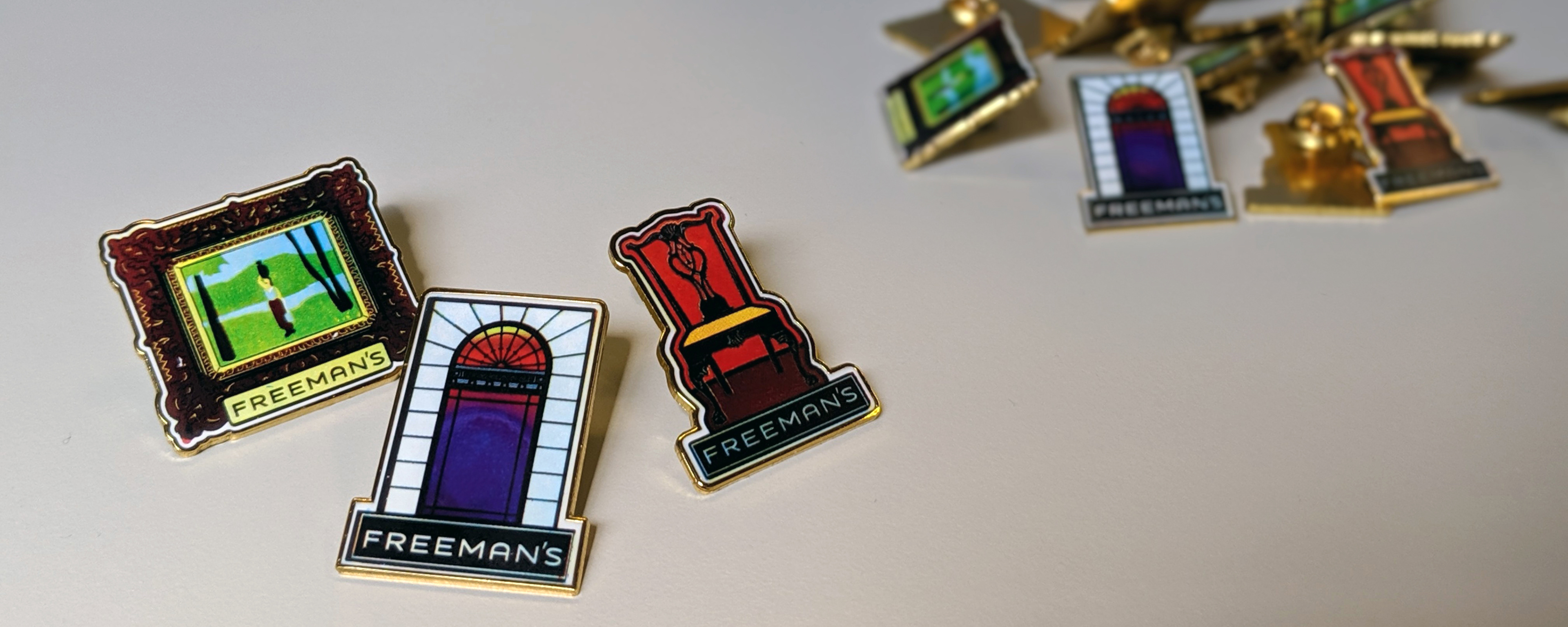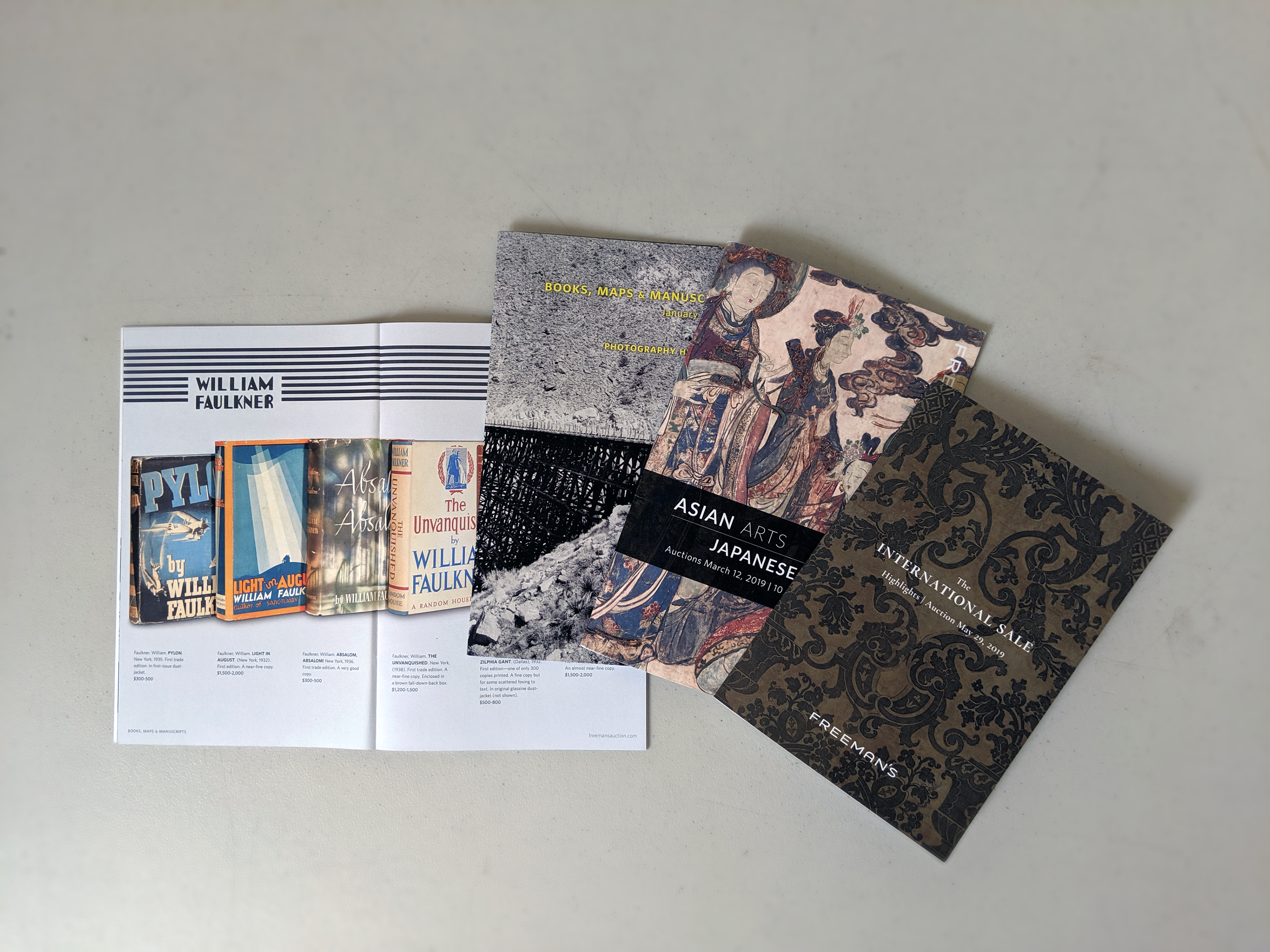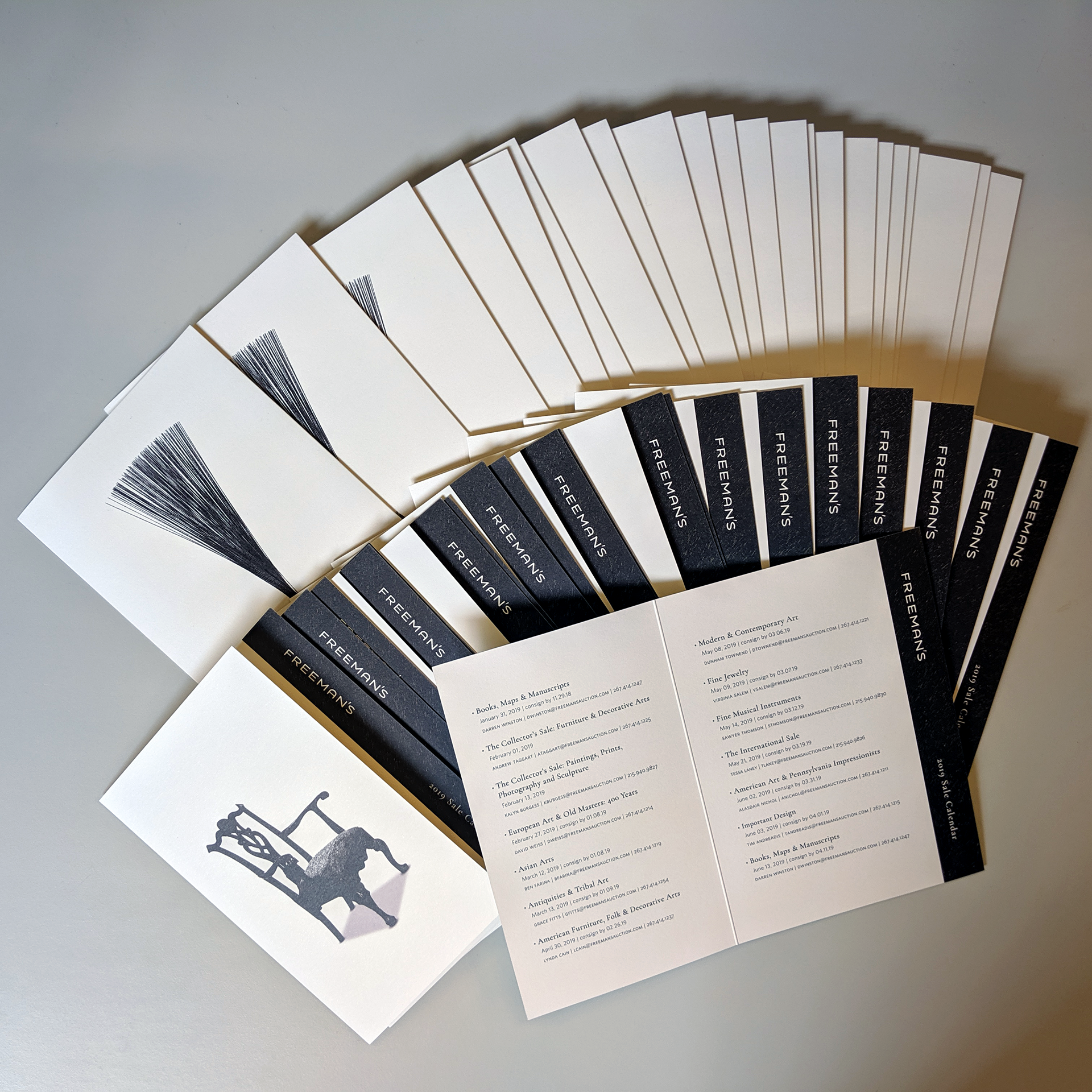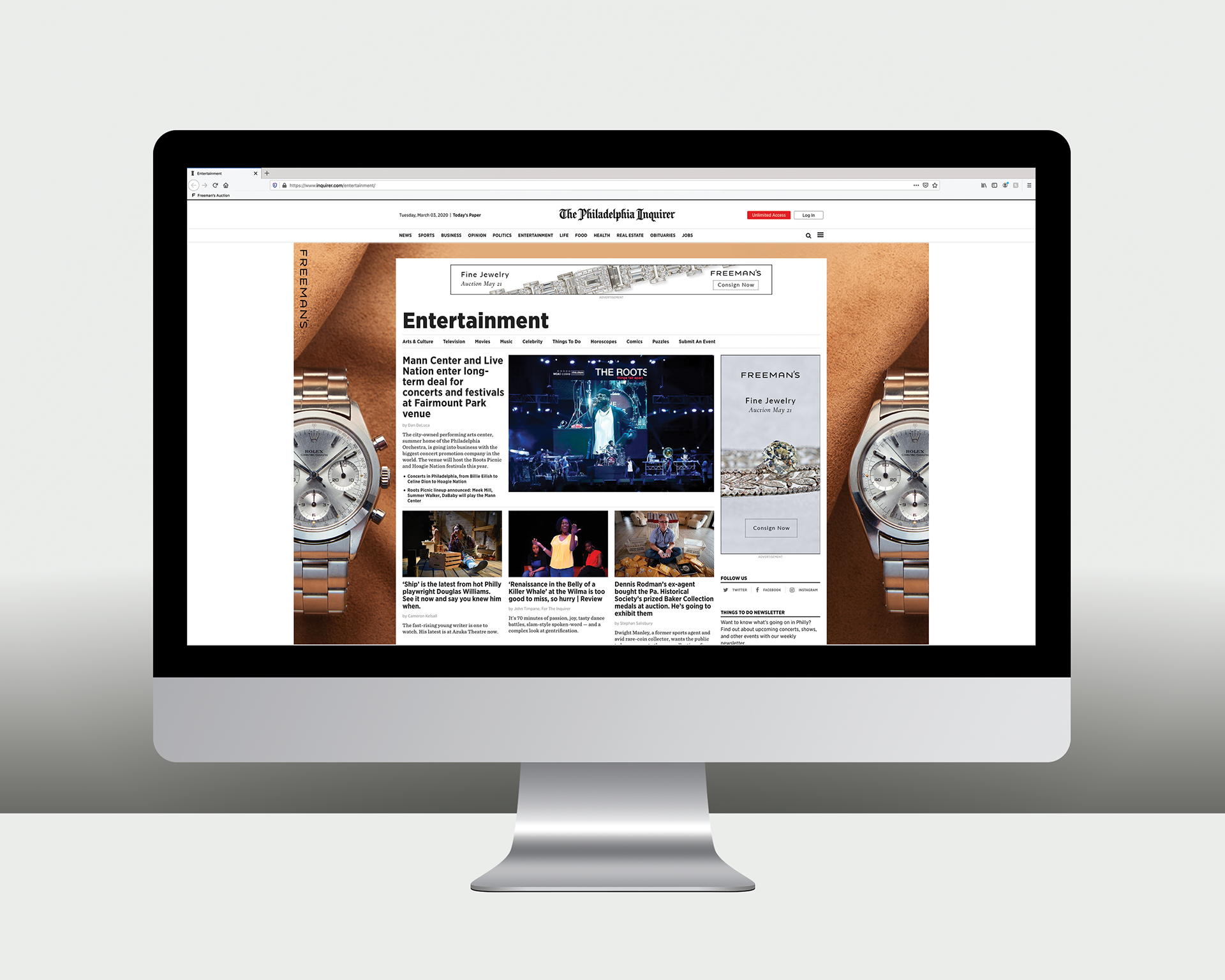 Digital Media
I also created assets for digital distribution; both through external advertisers and our own social media channels and website. These files ranged from traditional, product-centric CTAs to graphics and illustrations for web features.